Reiner is a young pop artist from Brazil. Wishing to know more about him, his musical project and his projects, we went to meet him. Through his answers, we quickly understood that his experimental music is the image of his personal reflections and a will to defend strong values. An authentic project that deserves to be seen and heard ✨ Groover has allowed him to gain visibility and we wish him all the best.
The results of my Groover campaign were greater than the press offices I've been doing my whole career and even cheaper. I certainly will recommend the platform to other artists!

– Reiner –
Reiner, can you present your musical project?
My musical project is based on my feelings around my world and how it affects me. I consider my vision of the world very unique due to my country and because I live in the middle of Amazon rainforest. The psychedelic music, pop music and black brazilian music are the genres that affect me most, so I try to mix them with some of experimental sounds that are in my head, composing and producing everything in my bedroom, with my guitar and my computer. So, I've been doing this for 4 years now, since 2016. In the past, I have 2 EP's and 5 singles that were co-written with some artists of my region and other states from Brazil.
Recently, I launched the single "Flor" that is the most pop song that I've ever made, the lyrics talk about relationships and the pain and pleasures of being together, basically what I'm saying is how much we have to be mature to deal with a lot of situations during a love relationship.
How was Reiner born?
My project was born in 2016, after I've passed through a lot of bands that were hobbies to my friends. So, one day, I got tired of making them take the music seriously. Then, I began to search for alternatives to make my music without people, just me. First, I discovered an iPhone app, called Beatwave. I became fascinated with the possibilities that I had in just a few touches in my cellphone. So, I worked a lot on this app and made my first EP called "Filho da Nuvem", translating, it's something like "Son of the Cloud". This is an experimental work mixed with some pop and psychedelic music, that made my project take off here in my city.
I really like your image, what's the story behind this? If there is one 😉
My look is very based on surrealism and african references. I think, visually, my work has to have this image, because I am a black person and it's very soon that I've realized that. Here in Brazil, the discussions around colorism are very recent and studying about it, I began to realize that I've suffered some racism since I was born, but everything was so subtle that I just can recognize now. So, I wanna carry these references with me because it tells who I am and shows my face to the world the way I wanna see me.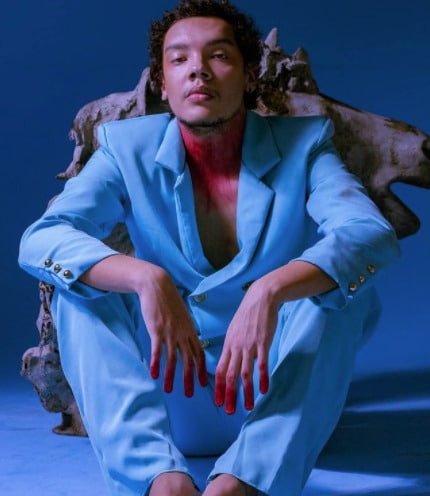 What kind of thematic do you like to explore in your music?
I always try to bring things that surround me. In my first EP, for example, I made a song for my grandpa who died 11 years ago because I missed him a lot on those days and still do now, so I wanted to eternalize this feeling. My second EP is an english conceptual album that tells the story of a guy who is passing through severe depression, in this case, that guy is me. I always try to talk about my problems in the most sincere way, because I think it will be easier for people to identify themselves on the lyrics or in the beats that I make. So, I always talk about true situations about my life, even though it's painful sometimes.
| Read also : Songwriting: How to make a difference as a musician?
You sing in Portuguese but are you planning to export your music internationally?
Yeah, I do. But first, I need to settle down my project here in Brazil, like I said, my second EP, called "In the Sun", is entirely written in english but it was not well received here in my city and in my country. So, I have to acquire some more fans that admire my work to export my music.
| Follow his news on Instagram               | Follow his news on Facebook
What does a day with Reiner look like?
hahahaha I think it would be very boring, really. I spend all my day composing, writing and producing. My songs are fruit of a tremendous effort and studies that I make to improve my art. Of course I spend some time off and in these moments I like so much to watch some drama/cult movies and hear old albums of brazilian music like Dorival Caymmi, Hermeto Pascoal and Edu Lobo. These samba/jazzy/bossa nova songs really are making my day recently.
Reiner, what are your plans for the coming year?
Like I said, I began to study about colorism recently, so my new work is going to reflect that. I'd like to mix some regional rhythms with trip hop and make a new experimental album. I think it'll be a return to my roots of experimental music. I think I learned a lot trying to make the most pop song I could, now it's time to let things happen a little, I'll try to be the most spontaneous on this next album.
What would be your advice to young artists in development?
I think it's very important to search for identity and develop a signature in each song that is made. Of course, we have references but an artist is the antenna of the world, so we have to read a lot, listen a lot, see a lot to be able to spread our message to the people in the most authentic way. I think the secret to all of this is: BEGIN YOUR WORK NOW! hahaha
| Read also : How to build the storytelling of your musical project ?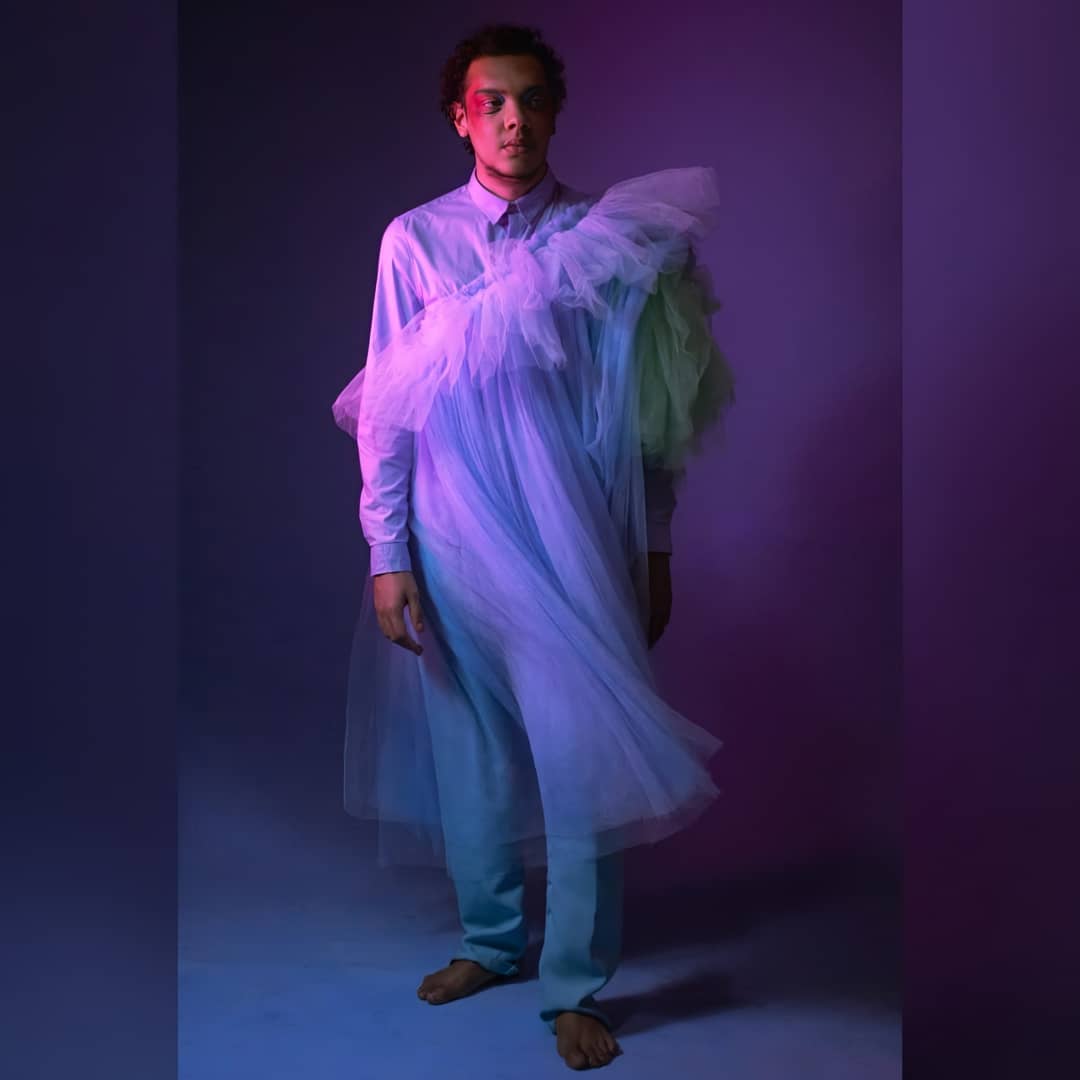 And finally, what do you think about Groover? 🙂
I think Groover is a platform that facilitates the access to people on the press, for example, to hear and pay real attention to your song and have honest feedback. With Groover, my music could get in blogs and consequently in people I've never imagined that one day I could've reach, like Tony Aiex from Tenho Mais Discos Que Amigos, Fabiane Pereira and Pedro Antunes, these are the most important music journalists from Brazil nowadays, I also got a video premiere on Teco Apple website, a very important partner of MTV, here in Brazil.
The results of my Groover campaign were greater than the press offices I've been doing my whole career and even cheaper. I certainly will recommend the platform to other artists!