All the applications and resources available for musicians on the internet have completely transformed the musical landscape. Embodied by the thriving Bedroom Pop scene, making music at home has never been easier. It is now possible to write a song, record it, release it online and sign with an independent label. All in the same week!
Applications for musicians exist by the hundreds, designed to learn, create and refine your music. Whether you're a beginner or the leader of a world-class band, these applications allow you to perform a wide range of musical tasks and modifications in a fraction of the time. Something that was impossible just a few years ago. Here are 10 must-have applications for musicians!
1. Garage Band
Considered an affordable "audio workstation", GarageBand is one of the applications for musicians that allows users to turn their smartphone or tablet into a mobile recording studio.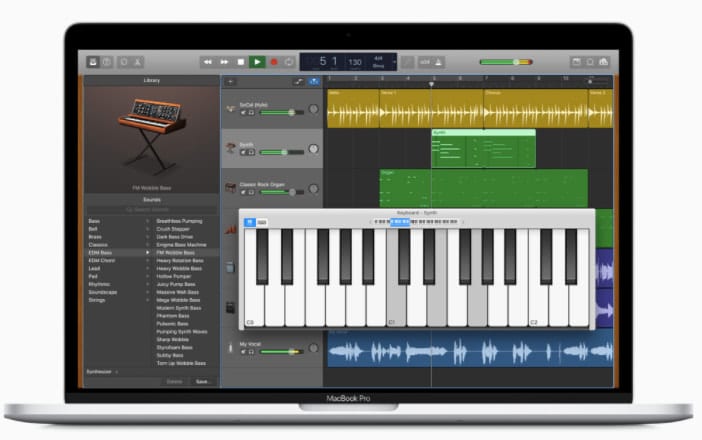 Garageband is a DAW (Digital Audio Workstation) recording studio. Not only does this app allow you to record songs, but you can also play with your friends remotely thanks to the virtual jam session feature. If you don't have your instrument with you, GarageBand provides virtual ones and if typing on a touch device doesn't give you the right feel for making music, you can plug in a MIDI keyboard. Best of all, the GarageBand app is free to anyone who's bought a Macbook, iPad or iPhone in the last few years.
—
Now that your track is ready, promote it on Groover ⬇️
—
The success story of Steve Lacy, nominated for a Grammy Award at only 17 years old
And that's how a young artist like Steve Lacy came to produce tracks for Kendrick Lamar, J Cole and his band The Internet from his bedroom. In his Ted Talk titled "The Bare Maximum" (2017), the then 19-year-old Californian recounts that for four years in a row, all he wanted for Christmas was a MacBook Pro: "The reason I wanted a MacBook was because all my friends and everyone who did art stuff had MacBooks, you know?".
Eventually, Lacy got an iPod Touch and downloaded Garage Band, which led him to discover that he didn't need the most sophisticated equipment to produce music. "I just realized I didn't need what I thought I did, and that's what I like to call the 'Bare Maximum,'" he explains. This unwavering creativity led to a Grammy nomination for Best Urban Contemporary Album in 2015 for "Ego Death" with his band The Internet at the age of just 17 – he was the named one of the "30 Most Influential Teens of 2017" by TIME Magazine.
Steve Lacy's speech is incredibly inspiring and proves that there is beauty in simplicity and that economy of means sometimes leads to great things.
2. Flowkey
Flowkey is an application that reinvents piano learning thanks to its playful approach and its simple interface. If you never dared to take the step, if you just want to improve, or if you haven't touched a keyboard for years, you will be able to (re)start gently with this application. There is a library of more than 1,500 arrangements of all kinds (classified by difficulty level) and easy to follow lessons. One of the highlights of flowkey is that when the score of the piece scrolls down your screen, a video showing the hands of a pianist runs simultaneously to help you get your bearings. Other features such as real time note recognition or looped playback allow you to progress more efficiently, and at your own pace.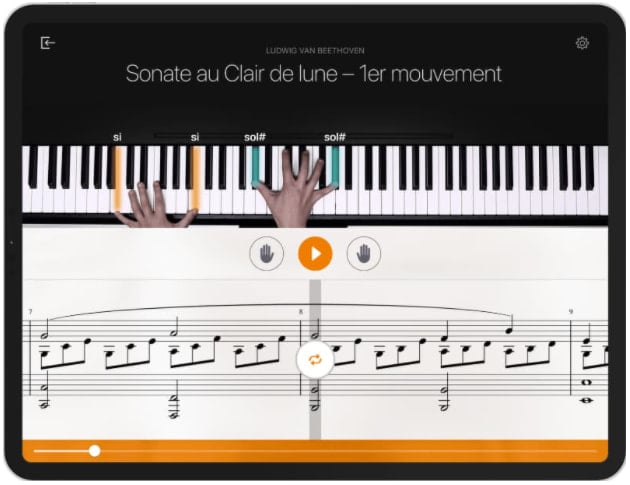 3. Guitar Tuna
Tuning your instruments can be a laborious process and needs to be meticulous. With the Guitar Tuna app, using it is easy, efficient and fast, even for beginners. The application offers more than 100 chords, including standard, Drop-D, half-tone and 12-string chords. In addition, there is a metronome, chord learning games and a chord library.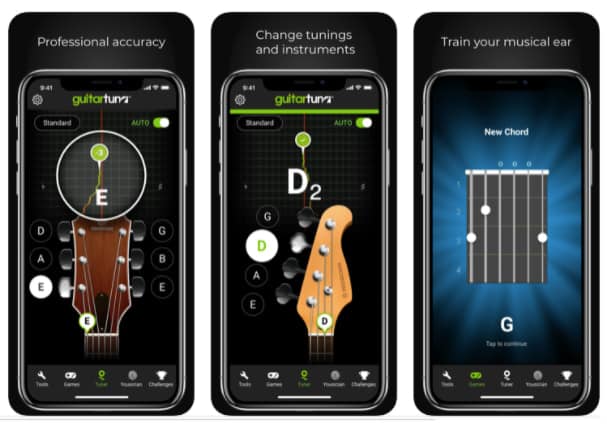 4. Take
Take is a creative voice recorder. In one fell swoop, you record your instrument (guitar, bass, synth, drum machine, etc.), play beatboxing, overdubs (record over) like on a loop pedal or riffs. A tool that I use every day and that has become indispensable when I sketch out song ideas.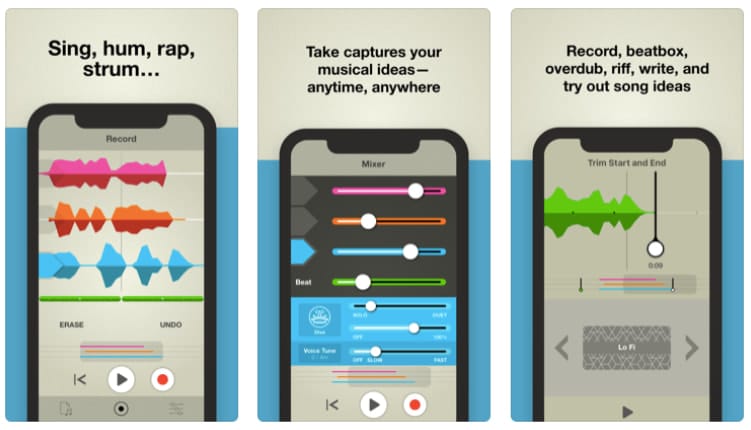 The application combines child's play simplicity with singer-friendly features. You can record harmonies along with your voice, add effects to smooth out the sound, and sing along to a series of rhythms. Take is the ultimate voice memo sketchbook to instantly capture your musical ideas.
5. Minimoog Model D Synthesizer
The ability to carry a DAW (Digital Audio Workstation) production space in your pocket is valuable, but let's face it, the real work happens in the studio. However, it is now possible to take them into your room and fulfill all your creative impulses. Synthesizer and drum machine emulators are some of the tools that allow you to extend the capabilities of your studio at a fraction of the cost of the original instrument.

The Minimoog Model D application is a mobile transmutation of the world's first portable synthesizer, the Minimoog Model D®. Optimized for use on the iPad or iPhone, anyone can jump in and play with over 160 included presets. The perfect opportunity to explore vast sonic realms.
6. Thumbjam
ThumbJam is a virtual instrument designed specifically for iPad and iPhone. Rather than providing an on-screen keyboard linked to instrument sounds, ThumbJam turns your device into an instrument. It features over 40 high-quality, multi-sampled instruments. The hundreds of scales included allow you to play effortlessly in any style, from rock to classical, whether you're a musical beginner or an experienced professional. An ideal tool for experimenting with your creative process.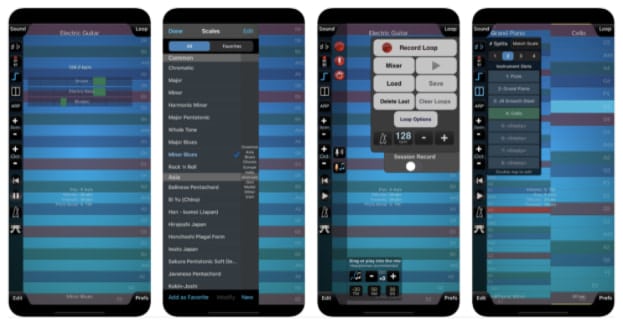 7. Pro Metronome
A metronome is a staple in every musician's arsenal, and Pro Metronome provides a quality metronome that works well for most musical needs. The application has a nice and efficient interface that allows you to set the time signature and use it in the background. It does the job perfectly, we don't ask for more.
8. Hokusai Audio Editor
Hokusai Audio Editor is an audio editing application that allows you to edit multiple tracks side by side, mix them and export them to an application of your choice. It is very useful for recording and organizing song ideas for further development.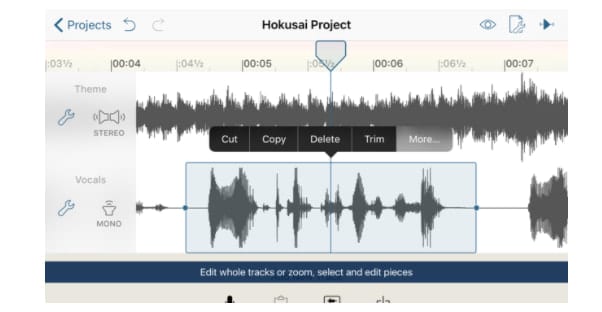 9. Capo touch
Whether you're playing for the world or for yourself, all musicians need a good ear for harmony, melody and rhythm. Using songs from your music library, the Capo Touch application guesses the beats, chords and keys of songs to help you break them down into their individual parts.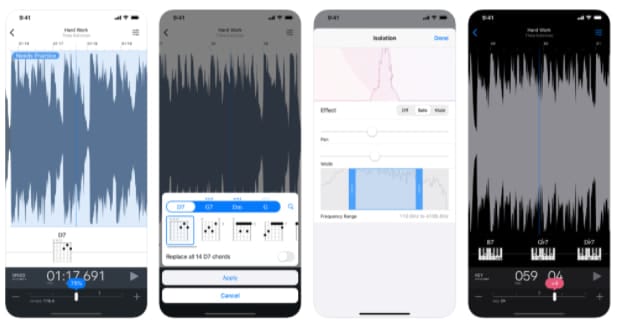 It is also possible to slow down and speed up the songs. So if you're having trouble getting a particularly delicate solo, you can play it over and over again at the speed you like. Other features are also available, such as adding a virtual capo, changing the key and isolating instruments, for example.
The application sometimes shows some interpretation flaws but is still particularly useful to help you detect the melodic structure of songs by improving your ear along the way.
10. Artist Growth
This application covers all aspects of the financing process of an artist or band such as tour management, guest list management, event notifications, collaboration tools, merchandising sales inventory, etc.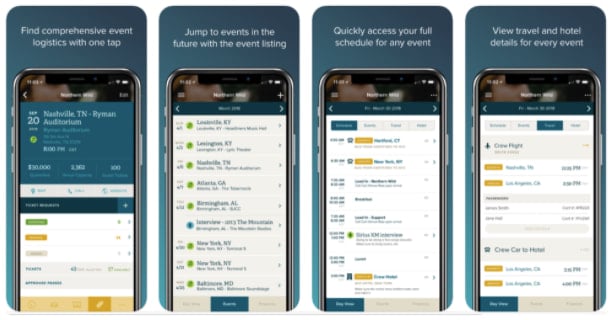 Artist Growth also includes a ton of useful integrations to bring the tour ecosystem together (real-time financial management, built-in templates to create your schedules, logistics cost tracking, etc).
---
Each of these 10 applications can be useful to musicians and bands, regardless of their skill level or instrument of choice. From apps that help users practice and tune their instruments to smart voice recorders to all-in-one recording studio simulators, these applications have collectively expanded and enhanced the music experience and helped introduce many new users to the world of music.
Following articles:
> Sampling Successfully: All the Tricks to Creating without Plagiarizing!
> Songwriting : Best Tips to Make an Impression as a Musician
For more information:
> How to Build Your Musical Project and Attract the Interest of Pros and Fans
– Translated by Betty Gonzalez Gray –
To help you gain visibility, it's this way ⬇️