The Groover Team is delighted to present you with the new "Multi-Bands" feature on Groover.
"Multi-Bands", what's that?
From now on,  you can manage the promotion of multiple artists and bands from the same user account on Groover. No need to create one Groover account by artist you want to promote! Now you can simply add the bands you work for, centralize and manage their promotion from your representative account.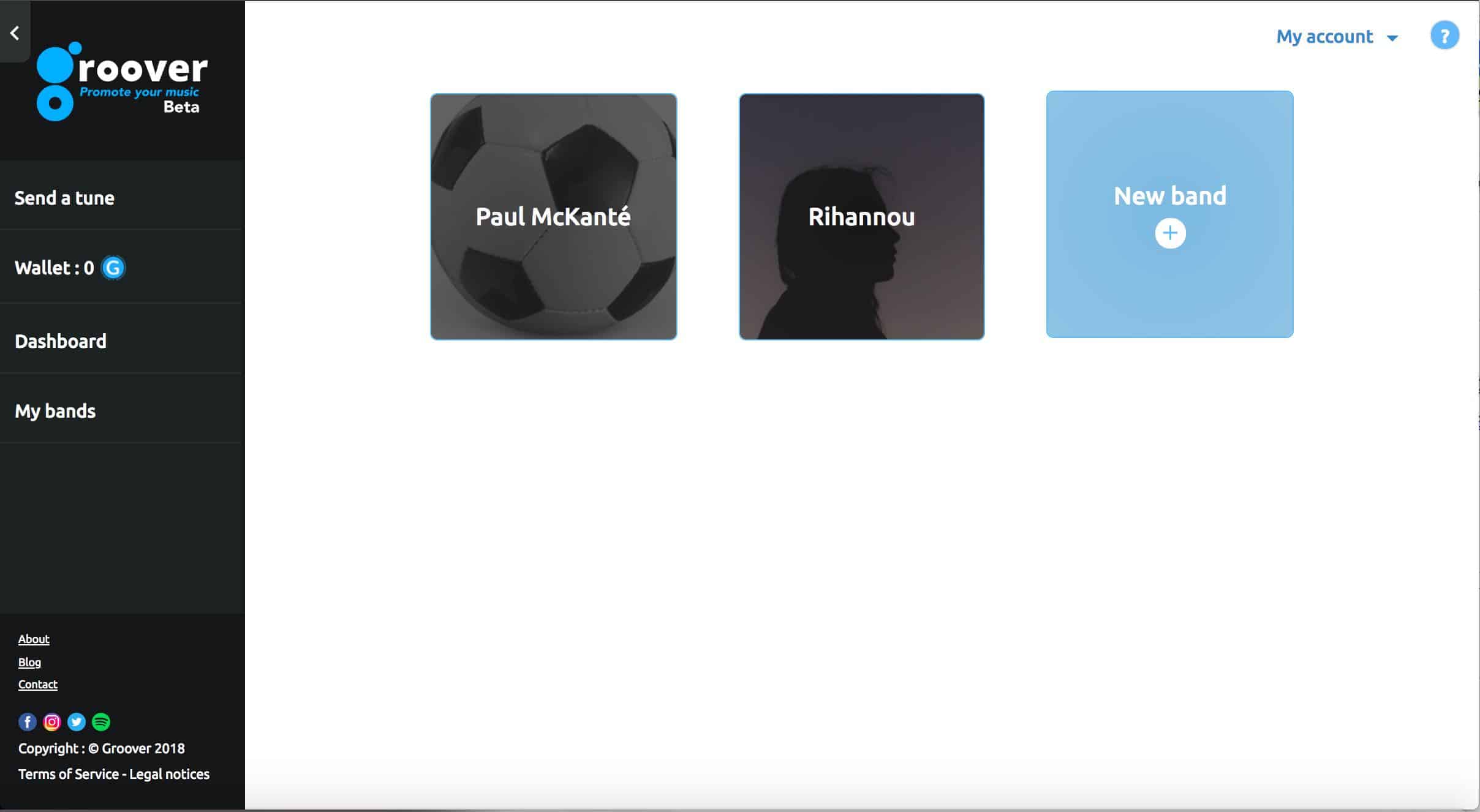 "Multi-Bands", who is it for?
The Multi-Bands features has been developed for all artists representatives: PR agents, agencies, record labels, publishing companies, managers… All of you who scramble to help your artists and deserve a tailor-made tool to bring them even further!
"Multi-Bands", how does it work?
Step 1: become an Artist Representative
Situation 1: if you haven't signed up to Groover yet, you just need to click here and fill in that you're an "Artist Representative"
Situation 2: you have already created an account on Groover and want to access the "Multi-Bands" feature ? Get to your Parameters (explanations below) and change your status from 'Artist' to 'Artist Representative'.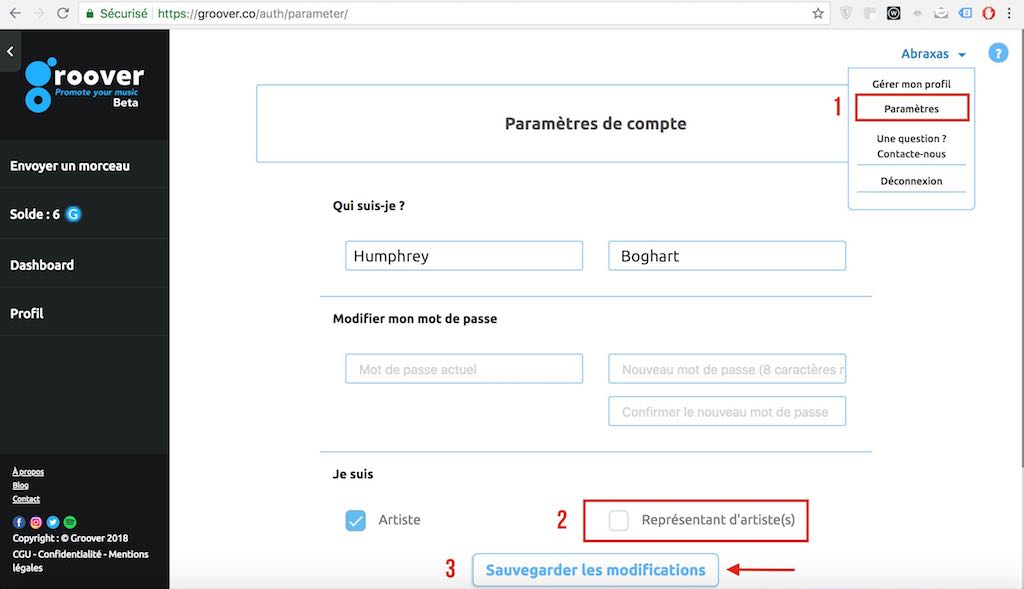 Step 2: add a new band / artist
Click on "My bands" in the navigation bar
Click on "New band"
Fill in the info on your artist / band and click on "Save Changes"
? Your band has been added!
Step 3: send a tune to influencers
Now you can select the influencers you want to reach here, then choose the band and finally the tune that you want to promote. This step works the same whether you're an artist or an artist representative.
I want to modify an band profile, how can I do that?
It's simple, get to « My bands » tab and select the band you're interested in. You can change the info on the artist from this profile page. You can also create a new band and fill in his profile in no time.
Groover constantly wants to improve and your feedbacks are precious. You can contact us at anytime on support@groover.co
Don't forget it, we build Groover with and for you ♥️