Thanks to Amuse, you can distribute your music all around the world for free and you keep all your royalties ! We really wanted to go deeper into the question, so we went to interview Amuse. Spoil : no scams, just go for it !
Can you introduce the concept of Amuse ?
I would love to! Amuse is a music company that builds artist-friendly music distribution and technology for talent, labels and artist collectives around the world. Our web and mobile apps let you release your music to all major streaming platforms for free, or you can upgrade to our Pro tier to enjoy all our services like automatic royalty splits, team accounts, distribution to social media and more. We would dare say our distribution service is the smoothest one out there!
On top of the distribution service we also operate a label, offering select talent more or less hands-on services like release strategy, promotion, playlisting, financing and more.
How was this project born ?
Amuse was founded in 2015 in Sweden, by music industry executives working at companies like Spotify, Universal Music Group and Warner Music. We wanted to reimagine the industry and build artist friendly services that allowed artists to stay in charge of their music and careers, while also building a service that truly utilized a digital music distributor's vast access to music consumption data. We launched the app worldwide in 2017. Since then we've been working to build more technology and develop more services that can help artists get to the next level of their career, on their own terms.
How does Amuse work on a daily basis ?
Traditional music distribution services can be quite complicated, but our apps are actually quite straightforward. It all starts with an artist or their team who upload their music through our web, iOS or Android apps. They fill out all the release details, and then our teams make sure the release lives up to the rules set by the streaming services (artwork, audio quality, samples…). After the release goes live, it's easy to track your progress and streams in our mobile apps or on the web!
In addition to the super important distribution process we also offer additional features, like royalty splits which means that your collaborators can get paid their revenue share automatically (meaning you won't have to spend time with excel sheets, royalty statements and accounting). Our Pro tier also lets you release music to social media, offers team and multi-artist accounts, quicker releases, fast lane support and much more.
How much does it cost ? – Can you explain?
We've been offering completely free basic distribution since we started out, meaning 28-day releases to major streaming services like Spotify, Apple Music, Deezer and YouTube. We use the music consumption data that helps us find new talent, identify trends and build new technology. The most successful example of a breakthrough release coming out from our free distribution is most probably Lil Nas X's Old Town Road…
If you're looking for quicker releases and more functionality, our Pro tier is available for 7 USD/month or 59.99 USD/year. You keep 100% of your royalties and rights!
What are your goals ? How do you wish to develop your project ?
We want to develop services that actually solve problems for modern artists. Leveling the playing field for emerging artists has always been important for us.
Right now the music industry is changing quicker than ever. That means we need to stay nimble and keep developing quality technology at a fast pace. There's a lot of areas of the music industry that need democratizing and innovation!
What would be your advice to young artists in development who wish to distribute and promote their music ?
Take the time to reflect on where your passion lies and what makes you unique. Building an artist career is tough work, but it will be easier if you identify where your joy really lies. Also – use the tools available to you – independent distribution, social media, learn about playlisting and how to make your music and fan base grow! Don't be afraid to mess up, take pride in being personal and let people be a part of your journey.
Read more : Instagram for musicians : How to gain new followers in 2020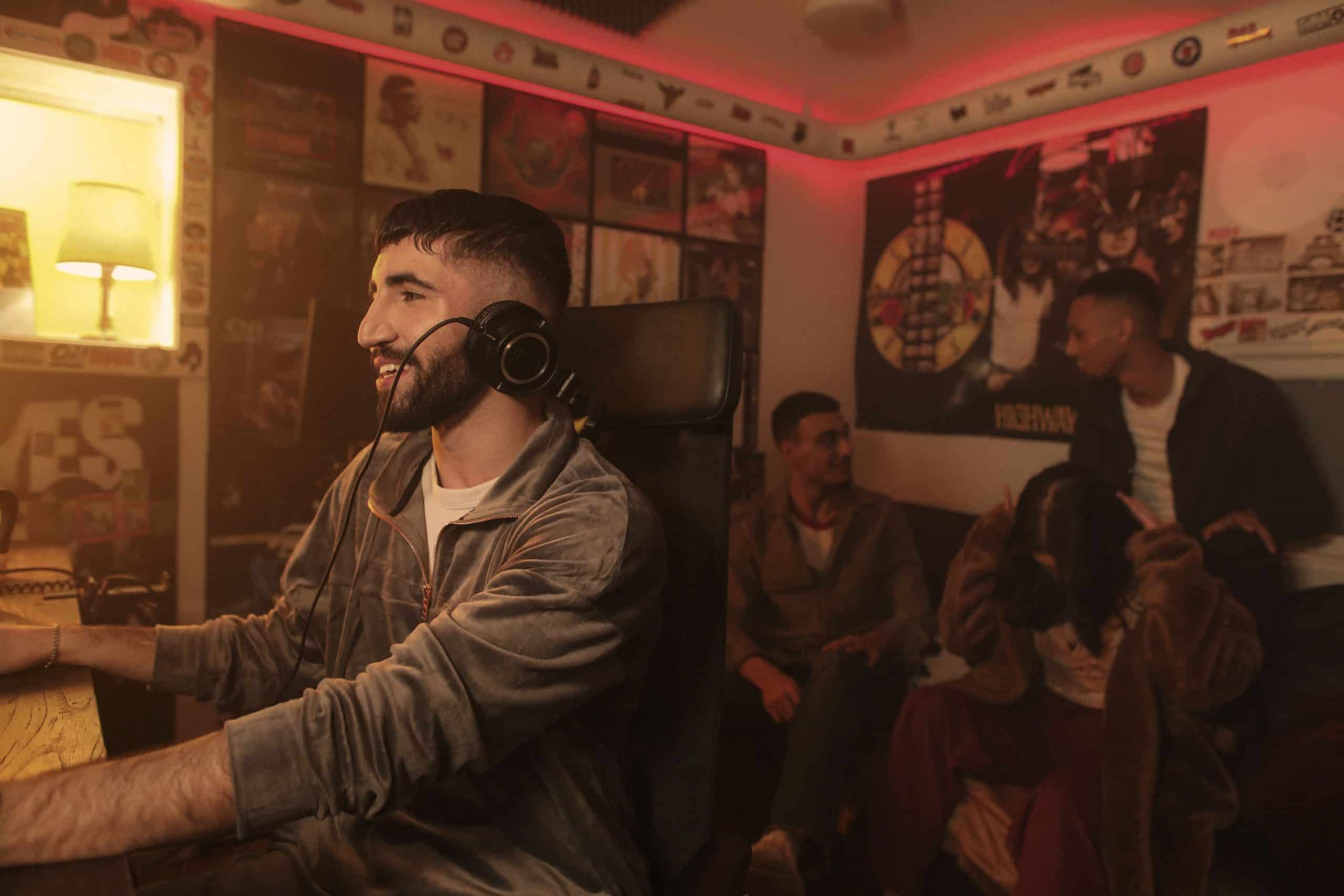 What do you think Amuse brings to the music industry ?
Innovation, understanding of the artists that inhabit it and a desire to help everyone no matter where they are in their careers.
And finally, what do you think Groover brings to the music industry ?
There are more tools accessible than ever to independent artists and their teams, but promotion remains one of the most sought-after services. In today's music market, playlisting should be a major part of every independent artist's release strategy. Groover gives artists on every level the possibility to reach new audiences and build their fanbase, in a very approachable and tangible way.