The COVID-19 epidemic has crippled the global music industry. Due to the imposed confinement, the level of financial anxiety is unprecedented for artists, event organizers, and all the people behind the scenes who make money from live music events.
First of all, I would like to emphasize the importance of taking care of yourself! Stay at home and keep yourself informed. Another important thing: don't totally isolate yourself. Social networks and applications nowadays allow you to exchange with anyone whenever you want, so take advantage of these opportunities. Even if it will never replace the joy of physical interaction, it's better than nothing.
A note for music lovers:
If you are a music lover and want to support artists during the confinement, keep in mind that depending on the streaming platform used, not all financial contributions go directly into the artists' pockets.
The fastest way to support artists is to buy their products- merchandise- or to make a donation through channels that are fully owned by them, or platforms that only take a small percentage from the artist, and can be deposited immediately into their bank accounts.
For fans who have been looking forward to seeing their favorite artists at concerts or festivals, hundreds of artists are now turning to platforms like Instagram, YouTube and Facebook to broadcast their performances live. However, streaming alone is unlikely to generate enough money; the economics of streaming are not at all the same as touring, especially for the artist. During the confinement they need you more than ever!
| Read also : Find an Audience for Your Music: 7 Tips for Musicians to Boost Your Visibility
Musician friends, here are a few suggestions for earning money during the confinement:
1. Use applications that compensate artists 
Twitch
Twitch, how does it work? Simply set up your channel on Twitch, play your music and interact with live viewers. Viewers can watch your video and post live in the chat room to talk with you and other viewers. It offers fans special moments with their favorite artists.
The big bonus: Twitch has managed to monetize this streaming platform by enabling subscriptions and donations. While Instagram is an easy option for reaching large numbers of people, Twitch focuses its proposal on the financial benefit to its users.
Twitch thus responds to two issues: finding a new economic and sustainable way in times of uncertainty and creating a social and emotional link with the outside world.
On this platform, people don't stop for just a minute on your message while they scroll endlessly through their social news feed. They spend time with you. It's a whole other way of creating content.
Before you all run to sign up for Twitch, remember to support each other: when you've finished your video, send your viewers to another musician's channel. It's simple! Then, it's possible to set up automatic hosting lists that allow a channel to broadcast another user's stream when it's not live.
Just so you know, the music category of Twitch has good musicians, but it is not yet as saturated as YouTube and Soundcloud.
| To know more about how to use Twitch, click here.
Periscope
This application lives up to its name as it is an optical instrument used to see over an obstacle without being seen.
The principle of Periscope is to cultivate instantaneous communities around events taking place around the world in real time. It is about engaging with others, wherever they are, to experience certain moments in a truly unique way with as few barriers as possible.
Who hasn't dreamt of facing the crowd on the main stage of a big music festival like We Love Green?
For viewers, it is an opportunity to travel the world and interact directly with the broadcaster by sending messages. For those who miss the live broadcast, don't panic, the videos are recorded on the platform- however, this option does not allow for real time communication with the artist.
For musicians, everyone should see their career like a small business. Your songs may be incredible, but unless you know how to market and promote them, it's difficult to establish a lasting presence in the music industry, especially now. The age of social media has made it incredibly easy for anyone to become a successful marketer.
Periscope allows users to broadcast their daily life in real time around the world by downloading the application and connecting via Twitter. Subscribers receive push notifications and can watch live broadcasts, all for free.
Currently, the vast majority of musicians rely on YouTube to host their videos. Competition is so high that it is necessary to spend days or even weeks recording quality content. With the rise of services such as Periscope, musicians can now stream their updates in real time, directly to all fans who choose to connect. Instead of spending hours recording and editing videos, artists can set up a regular broadcast schedule and spend more time marketing their appearances.
Lastly, this platform offers the possibility to create scavenger hunts. While on tour, musicians can use Periscope to share their position while exploring a city before an event. Fans in the region try to find the musician to collect a reward (concert tickets, merchandise, etc.). The opportunity to get free stuff will be more than enough to attract fans.
Run The World
Run The World allows anyone to organize events online: live interviews with guests, Q&A sessions, cocktail parties, etc. Create opportunities for fans to engage with each other and with you. A more engaged community leads to greater involvement and audience growth.
Use this opportunity to build your fanbase. After each event, attendees can continue to participate in your Run the World community. You can continue to re-engage them and turn a single event into a recurring series.
Run the World offers the possibility of sustainable monetization without the need for thousands of fans.
All you have to do is decide your topic and get started.
Bandcamp
Bandcamp's mission is to enable artists to make money with their music. Bandcamp puts the artist first and believes that no matter the size of their audience, they should be compensated in a fair and transparent manner for their work.
When you buy something on Bandcamp, whether it's digital music, a vinyl or a t-shirt, a ticket or a cassette, 80 to 85% of the money goes to the artist. The rest goes to payment processing fees and Bandcamp's share of the revenue which is 10-15% on digital items and 10% on physical goods.
Currently, if an artist loses €10,000 due to the cancellation of his tour but sells his album for €10 on his Bandcamp page, only 1,000 fans will have to buy that record to cover those losses. And the artist will have that money in his bank account within a few days.
2. At the same time during the confinement, grow your community and offer quality products and services
Keep a confinement journal on your social networks
Take advantage of confinement to gain credibility and visibility. Show that you are creative and that you won't let the situation get you down. It's time to share your best joke, to let your voice be heard without the stress and bustle of live performance, to lift the veil on your unique personality and your sensitivity as an artist.
Learn
More than ever before, online tutorial offers are pouring in during the confinement. If you've always dreamed of taking time off to learn or deepen your knowledge of an instrument, now's the time.
Another idea- why not learn how to dance to move better on stage and dazzle everyone once they finally get out of their home solitude?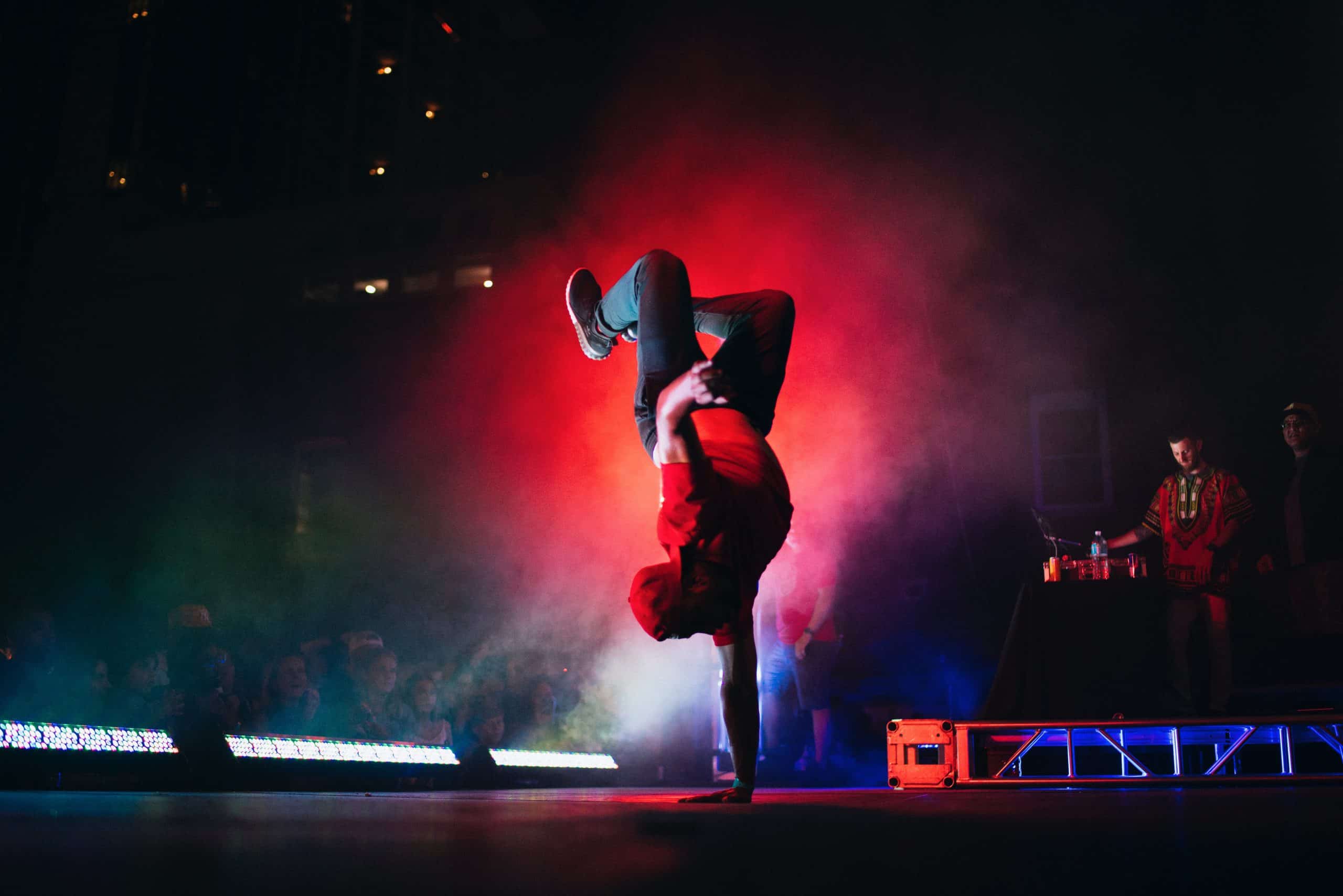 Teach music lessons
Naturally, online courses are multiplying during this period of confinement. If you feel up to it, why not get started? In addition to earning money, it's a great way to test yourself and assess your level. The more you understand your instrument, your voice, a software, a technique, the easier it will be to explain it. Challenge yourself and contribute to the blossoming of new, good and passionate musicians. Pass on your love for music and let them know that it's not so difficult when you're motivated.
Write and compose
There is no need to go into detail on this point, of course. Spend some time on the things that make you happy every day. The love of music and writing.
Prepare the release of your next single/EP/album
Once your music is finished and you've taken the time to polish up the final details, it's time to think business. Enjoy the confinement to elaborate your communication strategy, the way to distribute your music, prepare beautiful visuals, and think about the image you want to present to the world
| Read also: Single Release Day: A Step-By-Step Guide by David Abakan
Send your music and prepare your mixtapes for Groover Radio 😉
Antiviral Radio is our new collaborative radio launched to combat the loneliness of confinement and to help artists continue to promote their music!
👉 To send us your music, head over to Groover